Track My Water Usage
The Brunswick & Topsham Water District is happy to announce that you again have the ability to track your water usage.
Once the new reading unit has been installed at your property, you are able to sign up for access to your online usage account.
The Sensus Analytics system is an easy-to-use web portal that allows customers to monitor their water consumption,
compare current and previous usages, and also configure alerts to avoid any "surprises" on future bills.
Grab a copy of your current bill and click the link below to sign up today!
You'll need the following information off your bill to enroll:
Name (as it appears on bill)
Account Number (as it appears on bill)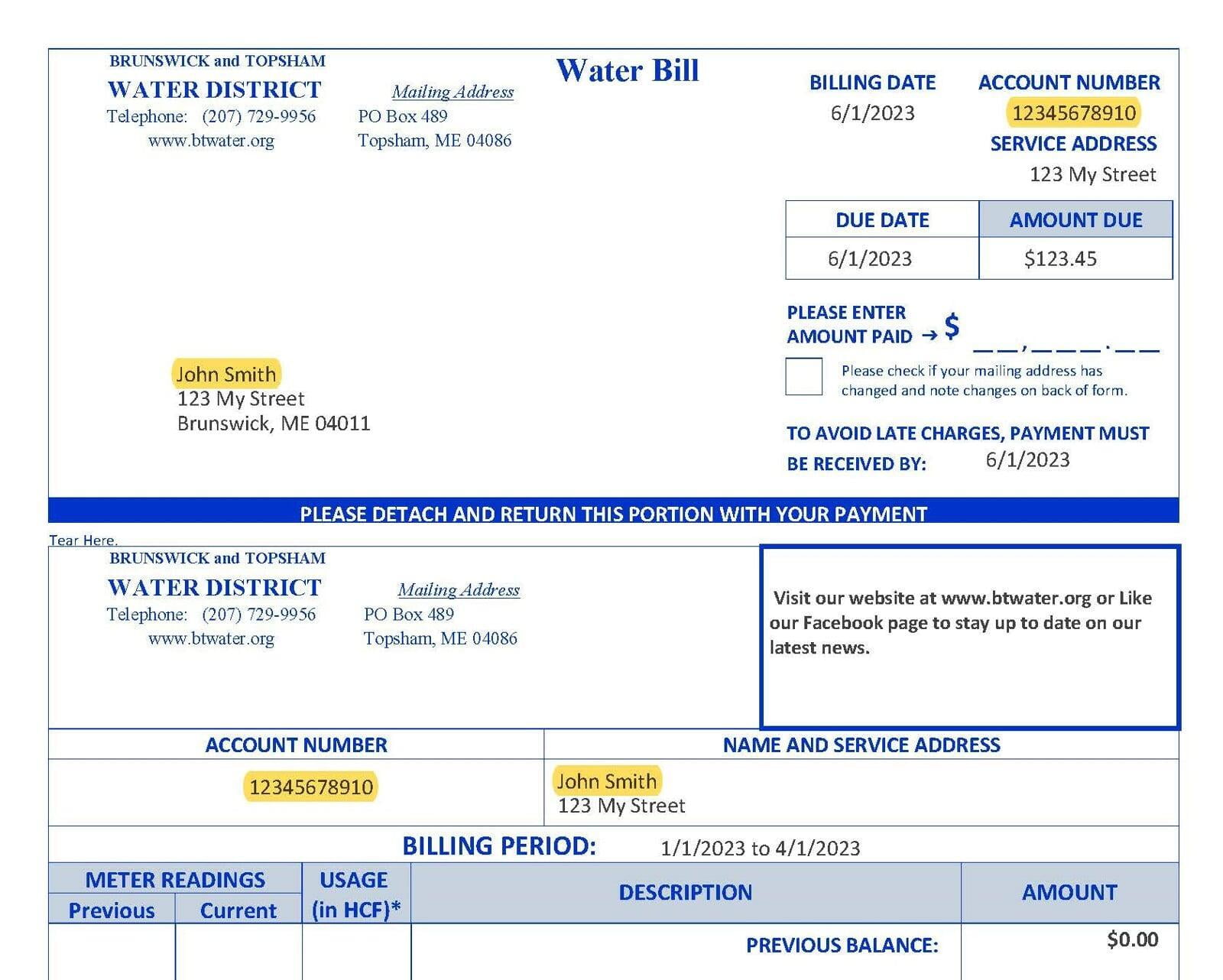 Click on the link below to access your account today!